Something strange about life here on earth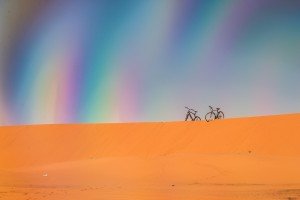 It is a strange thing to realise that when we dwell here on Earth there is another you elsewhere.
This is the conclusion of the System of one, within steps eight and nine it effectively proposes that we are in a repeating bubble, an egg that is the God-Being that is our Universal System, but that also there are creators outside of this System, and they are us.
The personality of these Creator Beings pops up in various guises throughout a person's life, even if it is just in meeting other people, they will meet the personalities of these amazing archetype beings.
So who are these "Creators"? What is their story? Well the Creator Beings represent the final part of the universal expansion in their Universal System (bubble) before they changed phase and became part of our own universal bubble, they carried on into Light in order to help us with our task of growing a new universal bubble.
I mention changing phases, this is a term I use when I mean that the continuum that has gone before becomes a new continuum, a new egg so to speak. A new universal bubble which culminates when the minds of the created can see back to the minds of the Creators.
The creators dwell inside the perfection of their God-Being universe, and part of that perfection is in the ability to help their new born God-Being come into fruition. Ours is a God-Being that has yet to birth its perfection, but that time of birth I would like to think is upon us.
The Creators operate in their own continuum spectrum as well as ours, for the most part we only live in our own Continuum spectrum however I hope that this is changing and that soon all of us will be living in the universal perfection of the Creators.